Leasehold enfranchisement consultation published
20 September 2018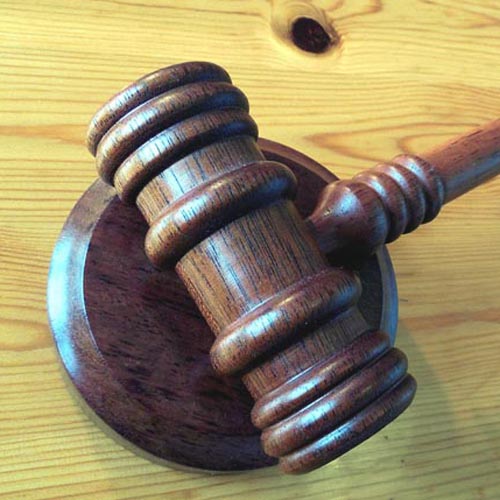 The Law Commission's consultation paper on leasehold reform is now public. Here are some of our selective, immediate takes from the report
General recommendations:
A universal right to a lease extension (which can be exercised an unlimited number of times) should be offered whether the leaseholder owns a house or flat. Suggested lease terms are for 125 - 250 years on peppercorn (£0.01) rent. A new lease should be on generally the same terms as the existing lease to prevent inclusion of onerous new clauses.
For freehold ownership the company ownership structure is recommended to become universal (with very limited exceptions). Estate enfranchisement should be an option (currently each individual block on an estate must be enfranchised separately).
Discretionary leaseback of retained parts by freeholders should become compulsory. This avoids the issue where enfranchisement is frustrated by the freeholder insisiting that the leaseholders purchase retained parts (such as freehold flats) at market rates.
New enfranchisements will be possible after a 5 year delay. Leaseholder's who did not take part in an enfranchisement will have the right to do so during those 5 years (this prevents leaseholders being arbitrarily excluded by participating leaseholders during an enfranchisement).
Enfranchisement Eligibility:
The commission recommends the abolition of value limits and 1990's domestic rateable values for leasehold house eligibility tests. This will be a great relief for valuers.
Removal on any requirement to own property for two years suggested.
Owners of 3 or more flats in a building will now qualify.
Enfranchisement Process:
There should be one procedure for houses and flats with standard forms.
A claim Notice should be deemed served on postage to a qualifying address.
The benefit of any leaseholders' Notice should be automatically transferred on sale.
The grounds for Notice eligibility challenges should be limited.
A draft TR1 should be required to be provided with a landlord's Counter-Notice.
Deemed withdrawal by leaseholders should be reformed to limit pitfalls for leaseholders.
The First Tier Tribunal should deal with cases where Counter-Notice has not been served or where the freeholder is absent (currently split jurisdiction with the County Court).
The First Tier Tribunal should have full power to determine that one party pays the other party's costs (potentially bad news for leaseholders as County Court-style costs orders can be very significant). 
Fixed landlord non-litigation costs (for valuation, Notice review) are recommended.
Valuation:
With respect to the previously threatened widespread devaluation of freehold values the key quotes are:
"The deprivation, of property can be justified in certain circumstances."
"The question whether premiums should be reduced is not solely a question of law: it involves law and...ultimately, political judgement." 
Options for reform:
(1) Single formula approach defining freehold value as: 
(a) a percentage of property value
(b) a multiple of Ground Rent
(2) Current methodology:
It is for Government to make the political determination of what components of the existing valuation system methodology be retained. A single formula approach would be difficult to justify on (landlord's) human rights grounds (deprivation of property).
As we have long said, wide-spread depreciation of feehold asset value by leasehold reform now looks unlikely.
Suggestions for methodology changes:
Abolition of 80-year limit for Marriage Value (bad for leaseholders with long leases.
Relativity may be prescribed (a reference is made to the Parthenia model in Figure 24).
Deferment (Property Value) & Capitalisation (Ground Rent) Rates may be prescribed.
80 year limit to Marriage Value should be removed (potentially bad for leaseholders with longer leases who currently don't pay Marriage Value).
Hope value (payable in place of Marriage Value for non-partiicpaitng flats) should be standardised as a set percentage of Marriage Value.
It is suggested that investors should pay a higher cost for a freehold than a resident homeowner!
Depending on complexity of valuation method chosen, a Government supplied on-line calculator may be appropriate to reduce expert costs.
KEY TAKES
Many measures will be taken to simplify, and remove points for contention from, existing processes. The First tier Tribunal is to take much of the County Court's jurisdiction which will reduce to-ing and fro-ing between courts. It is also recommended, however, that the First tier Tribunal should also gain the right to assign costs to a single party in all cases. This could prohibit leaseholder engagement in litigation as such costs orders can be prohibitively expensive.
A simplified valuation methodology, with widespread freehold value write-down is now unlikely due to landlord's human rights and political issues. We would argue that reform efforts will now focus on tweaking the existing system rather the disposing of it entirely.
https://freelee.co.uk/news.php?entry=leasehold-enfranchisement-consultation-published-thu-20-sep-2018-103544
Want to comment on this post? Then Accept cookies (Learn more).
---

@FreeLeeValuers
Want to view our latest Twitter post? Then Accept cookies (Learn more).
Want to view our latest Facebook posts? Then Accept cookies (Learn more).